This is such a Joyful start to the Half Year
Heyy, Wow! 👋
How's everything going on, man! 👻
If you are wondering what the title of this letter means, keep reading until the end to find out.
Subscribe for free to receive new posts and support my work.
I took a moment to think about my enthusiasm for this month.
5 days back, I sent out my Monthly letter on LinkedIn. Most of you would have read it. Though my monthly emails are just a cumulative letter of the previous month's weekly, the context you derive out of them can be unimaginable.
Initially, I had a plan of just copying the 4 weeks of content as 4 different sections of a single newsletter. But, I realized that a Monthly newsletter is Monthly for a reason. So, I had to build the connectivity between last month's weekly content.
You have to see the way how the weeks of content had just made the best sense as a whole in the monthly cumulative newsletter. Even I myself was surprised by it!
This gave me an enthusiastic start to this month.
---
If you want to add a new habit, reserve a spot for it first.
In addition to my enthusiastic start, as most of you know – I am getting up early (at least early for me) in the morning for the last two weeks to walk with the purpose of Tea & Vada.
The main reason was to start having personal time, in which I wanted to spend time with myself, thinking about me and only for me. Started spending 30 mins at first, and now it has gone up to 1 hour.
Now, I have reserved an hour of my day for myself. Now, how can I make it useful for me! One thing that I lacked heavily in my routine was fitness. Though I took the most care of not putting up weight after marriage, I never cared about my physical appearance!
Did you know, I had lost ~12kg by just eating as I used to eat before Marriage?

My In-law's house is a joint family of 3 families with ~9 members, and they expect me to eat everything 3x times the quantity I used to eat before marriage. As if, I am eating once a meal for every family there. lol. This made me gain ~16kg in around 6 months. Then, after getting back to my usual kind of meal – 1x a meal for just one family, I could only loose ~12 kg in almost 18 months.
While I had a plan (as usual, thinking about my stunning looks of mine) of doing something to stay fit, I never bothered to take a step toward it. But, excuses didn't last any longer! The Universe had just made me meet Saiy2k.
Last Sunday, we all went to Saiy2k Anna's home and had a powerful one-hour talk with him, ranging from cinema, work, productivity, spirituality, bitcoin, and the most important one – HEALTH. With no compromise, he reminded me to join the gym to get myself committed to health.
This was such a timely reminder to fit the fitness plan into the reserved 1 hour. Yesterday went to the gym directly in the morning and booked a membership for a year. Phew!
The universe never fails to put me into surprise moments!
---
Another major change this month is my website's font update. Do you remember, a few weeks back we had finalised the colours for gsthina.me? In setting up a common experience for all of you, I've now set up the same fonts across the website and other contents of mine. This feels so complete on a side and also too hard to accept and make a change.
---
From Think-Digital (TD), we're planning to conduct a series of workshops – both free as well as paid ones. I've started collecting the entries for interested mentors to take up sessions on any topic for both college students as well as working professionals. If you are willing to do so, please fill out this form.
---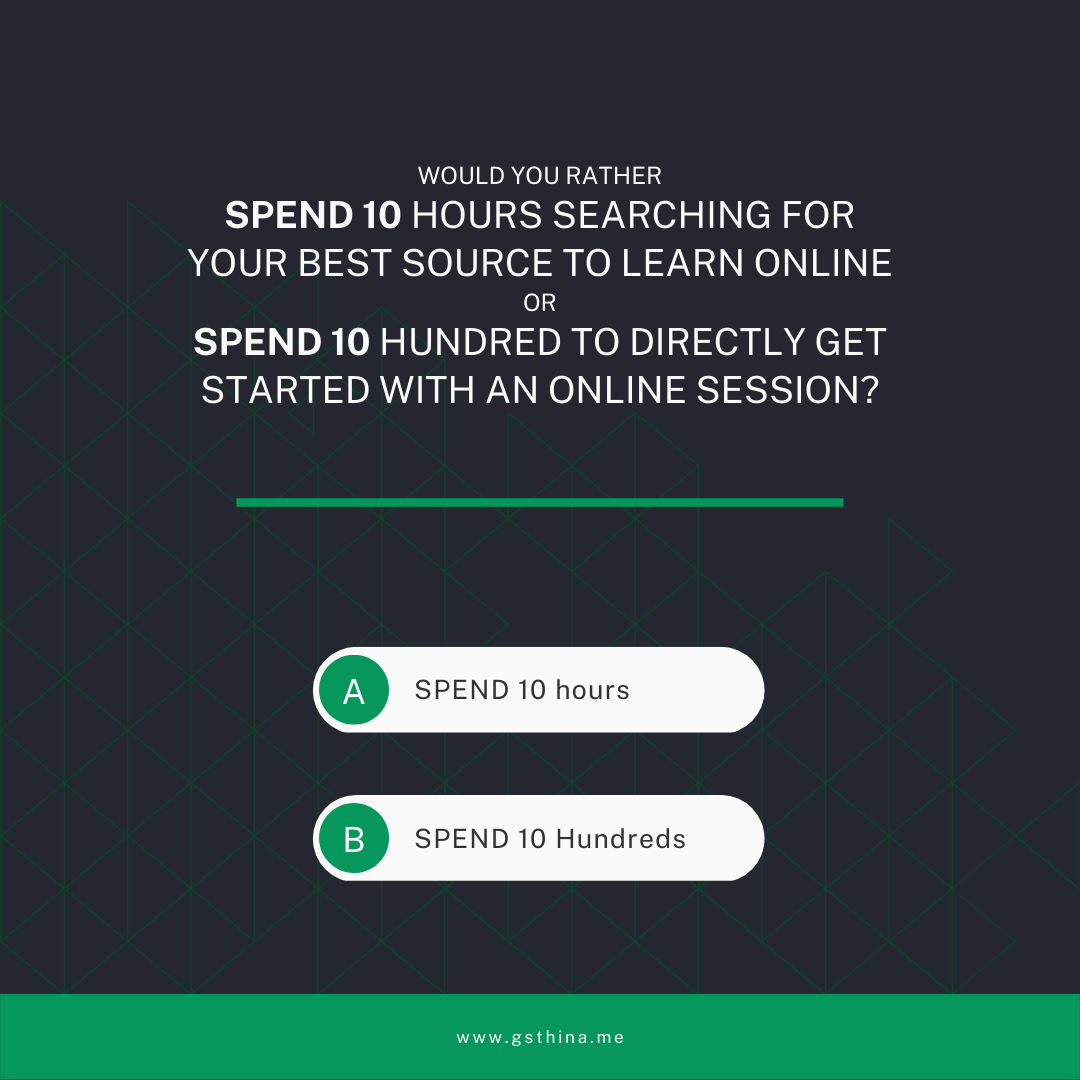 Last Week's survey result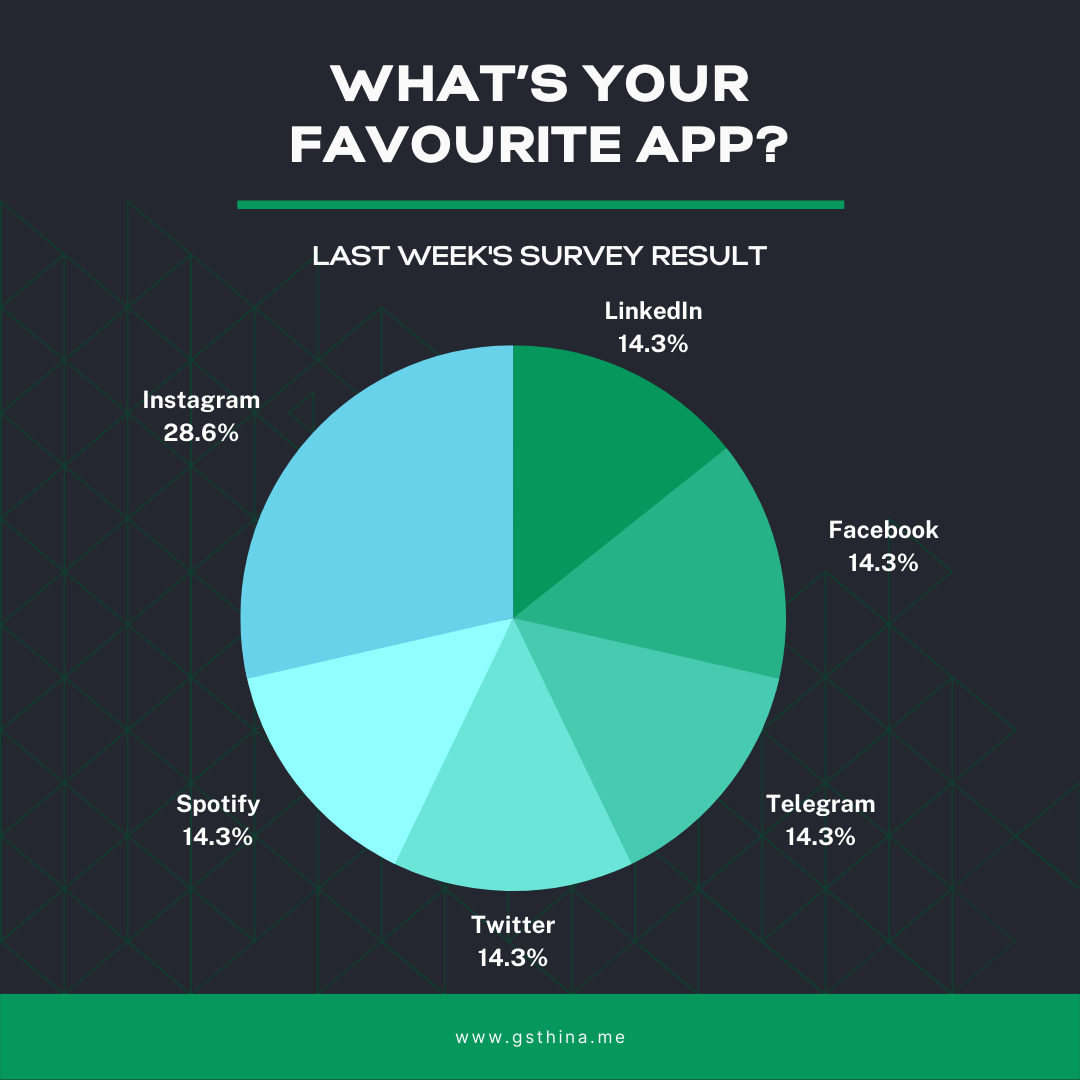 If you are wondering what the title of this letter means, here's my first recommendation:
Moly HaH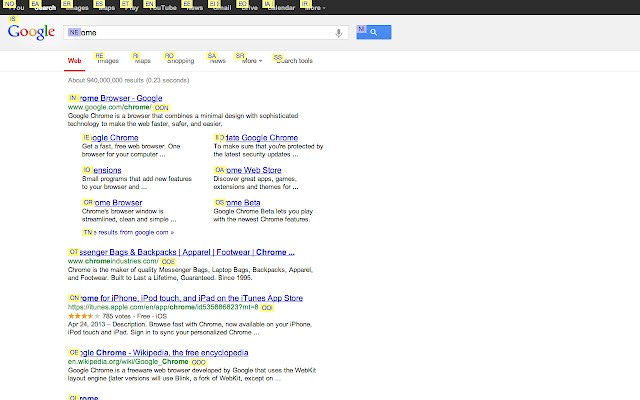 Moly HaH is an app for keyboard navigation. Press your trigger key and each link on the page is visually tagged with a short key combination. Type that combination to "click" the link. There are more powerful tools out there like Vimium but I prefer the simplicity of Moly HaH.
---
5 Secret Weapons of Productivity That Will Change Your Life
---
Thank you for the constant support!
Wish you the best for the second half of 2022!
See you on my social handles!
👋 Bye bye!!
Thanks for reading Thoughts Pocket! Subscribe for free to receive new posts and support my work.